Welcome To Rainbow Loom Patterns!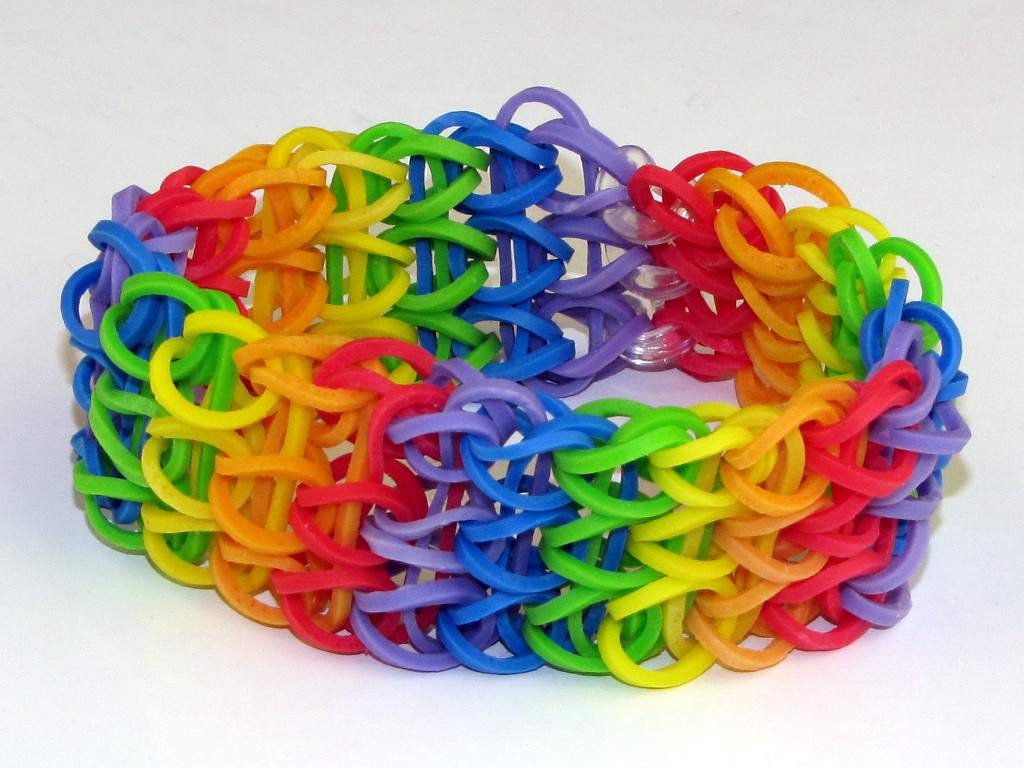 With the growing popularity of the Rainbow Loom, Cra-Z-Loom and FunLoom, there are a number of instructional tutorials to help with creating beautiful jewelry, including bracelets, necklaces, rings and hairclips. The goal of this website is to provide a consolidated collection of all the unique patterns, with the goal of providing a consistent method of teaching for those patterns. We will have classified the patterns into beginner, intermediate and advanced levels.
We have an extensive collection of unique and searchable patterns, and links to instructions on how to create the pattern (primarily on youtube) in video format.
All our videos and instructions have a consistent look and feel. When you get to the pattern details pages of our site, you will find a images of the pattern, a list of the supplies required (number of elastics, colors of the elastics), and the video, in youtube format.
Our videos start with a presentation of the pattern, followed by the parts list, then a video from start to finish on how to create the pattern. Within our videos, we offer narration, and written instructions to accompany video. When there are repetitive tasks, we speed up the video, which helps with the preview of the patterns.
The patterns we offer on our site are all unique. Many patterns one finds on other sites could be the same pattern, but when they change the colors, they call it something else. This leads people to believe it is a unique pattern.
Patterns

We specialize in patterns and designs for the Rainbow Loom, Cra-Z-Loom and FunLoom. Check out the Patterns area for beginner, intermediate and advanced patterns.




What's New Blog

Search

Posted February 26, 2014

Our site offers an easy to use search box at the bottom of each page. Type in your favorite color to see all patterns with that color. Type in part of the pattern, for example "dou" instead of "double", and it will still find all occurrences of "double". Leave it blank, and it will find every pattern we have on our site. Have fun searching!

Olympic Tribute

Posted February 16, 2014

Celebrating the Olympics in Sochi with this animated gif. The rings were made using the 4 Pin Fishtail pattern, except only one color was used in each bracelet, or in this case, ring. Go Olympians ! ! ! We are proud of you ! ! !

Happy Valentine's Day

Posted February 14, 2014

Bracelets make an ideal gift for your special Valentine. Any of our bracelets would be a joy to give or receive. Use Valentine colors such as red, pink, or white. Some nice choices you can make for a gift would be the Heart Shaped, Hugs and Kisses, Double Cross Long Heart Stripe, or Raindrops. Have Fun ! ! !

Another NEW Pattern - Bobble Bracelet ! ! !

Posted December 31 , 2013

Another new pattern has been created by our group - the Bobble Bracelet. This pattern is an adaptation of the 4 Pin Fishtail Bracelet. For a bit of a change, you can replace the white segments with Glow-in-the-dark elastics to give it that extra cool effect when the lights are turn off! If you have mastered the 4 Pin Fishtail, then this will be a piece of cake to make!

Featured Pattern - Starburst 2 !

Posted December 12 , 2013

This Starburst 2 Bracelet was created by our group. It is a modification of the original Starburst, but adds to the pattern by making it wider and thicker. Have fun with this bracelet!
---